With the 12 year of this blog's existence, I present to future me: stuff that happened in 2018 that 2019 version of me has already forgotten. And yes, content warning: this will be me, me, me!
Professional
The two real highlights of this year have been speaking at my two favourite conferences.
Here's me, being super proud, and utterly cocky, with my "Using a Modern Web to Recreate 1980s Slow & Loud Loading Screens" talk: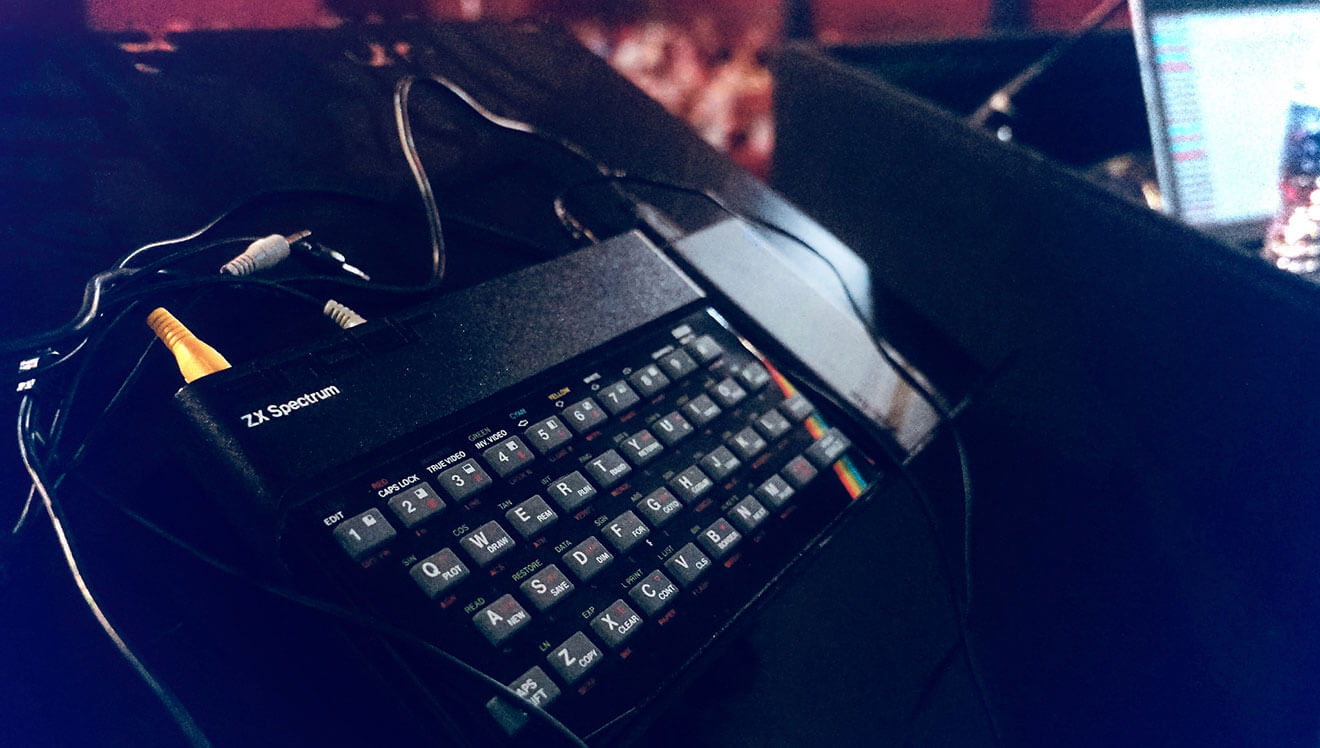 Side Projects
As always, I try to find time to tinker and "play" with the web technology, and usually end up producing mini projects (sometimes "side projects" - I'm not 100% sure what the difference is). Here's some of them:
I'm also starting to find I'm doing a few more tiny projects that don't make it to the open web, but that's not for trying to hide them. I'm making small hack demos for my kids - most recently I wrote an extremely simplistic version of a tron-like game.
Personal
Being ill: My biggest incident this year was three bouts of tonsillitis rendering me hospitalised (which knocked the damn thing on the head in the end). Then, frustratingly, I pulled my back in the gym (which I've done quite a few times now), and had some other odd symptoms which, together with my osteopath, we think is all back related. Hoping to be fully mended by end of Q1 2019 🤞 (oh, as a sodding bonus, my front tooth was removed - or at least the fake one that was inserted some 22 years previous…still waiting to put a "real" one back).
Turning 40: a huge milestone in my head (and probably many others). I had an excellent series of birthday celebrations, and genuinely the first in years that I enjoyed my birthday (by no fault of others, and entirely my own failing).
Reading: I've managed to keep up my reading cadence, and managed to finish 37 books
Genealogy: utterly fascinating topic (that I hope to write about), and very similar to debugging (in some way), and I've managed to trace my lineage on my paternal mother's side all the way back to the 1300s which then connects to a royal line which makes it easy to trace to William The Conqueror!
How did I do, and next
I wrote a few items I wanted to work on during 2018, and I managed most of the items on the list. I'm still pretty weak on "get off the damn laptop", but I'll continue to work on it. I also need to revisit my work ethic towards monitoring a good diet and working up a sweat and for heavens sake - stop squatting and deadlifting (which only messes up my back up)!
And as always - the years are always about them ❤️