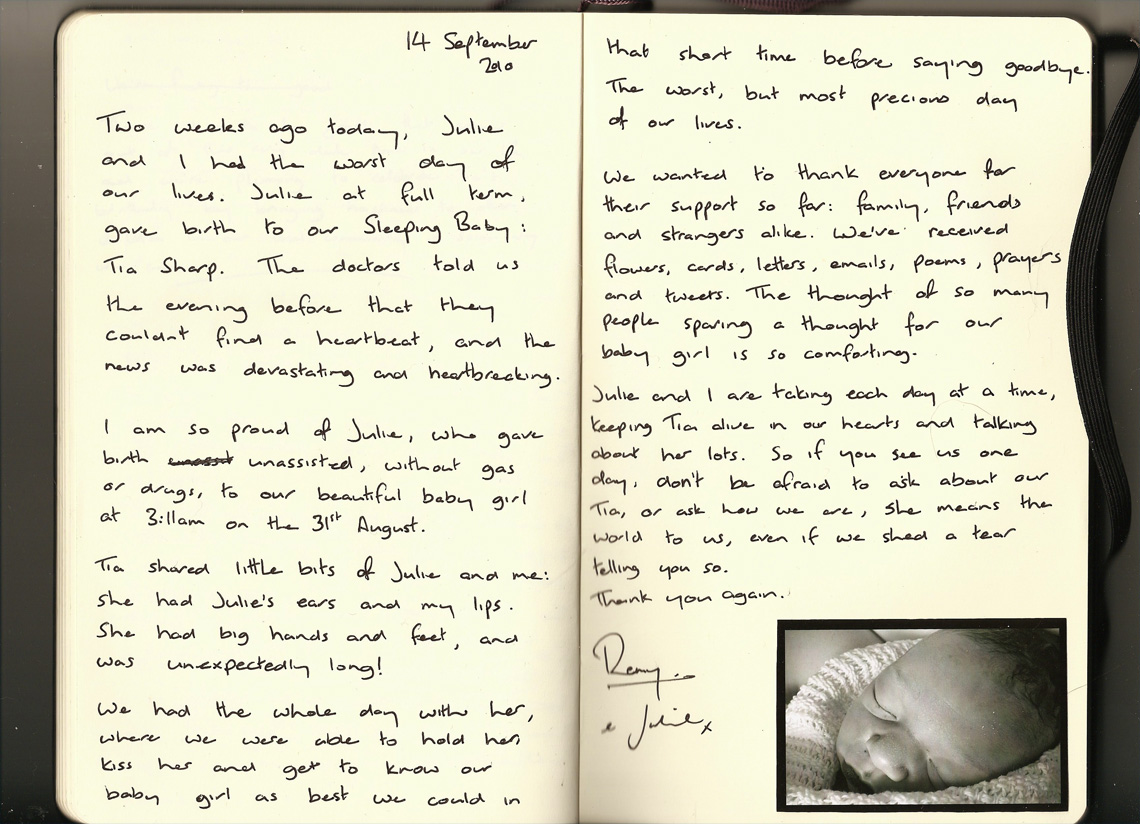 The scanned letter reads:
Two weeks ago today, Julie and I had the worst day of our lives. Julie at full term, gave birth to our Sleeping Baby: Tia Sharp. The doctors told us the evening before that they couldn't find Tia's heartbeat, and the news was devastating and heartbreaking.
I am so proud of Julie, who gave birth unassisted, without drugs or gas, to our beautiful baby girl at 3:11am on the 31st August. Tia shared little bits of Julie and me: she had my lips and Julie's ears. She had big hands and feet, and was unexpectedly long!
We had the whole day with her where we were able to hold her, kiss her and get to know our baby girl as best we could in that short time before saying goodbye. The worst, but most precious day of our lives.
We wanted to thank to everyone for their support so far: family, friends and strangers alike. We've received flowers, cards, letters, emails, poems, prayers and tweets. The thought of so many people sparing a thought for our baby girl is so comforting.
Julie and I are taking each day at a time, keeping Tia alive in our hearts and talking about her lots. So if you see us one day, don't be afraid to ask about our Tia or ask how we are, she means the world to us, even if we shed a little tear telling you so.
Thank you again - Remy & Julie.